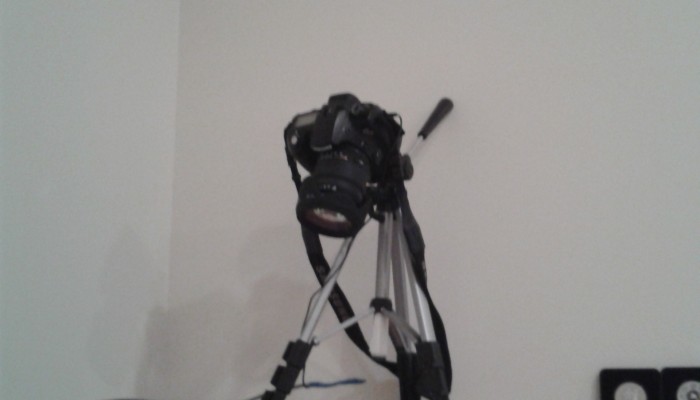 I wanted to make bench camera so that i could take images easily while working on the projects.
I have DSLR camera (Pentax K10, ok to be precise Samsung G10) that I i do not use so often.
I just needed to make remote control for it. To do this for Pentax is easy, just take a look at this link:
http://www.instructables.com/id/Pentax-DSLR-cable-shutter-release-from-hands-free-/
My version is much cruder design thought

. I hidden two micro switches under the table so that i could shoot easily. Basically i do not need focus option but it is necessary as it wakes camera from sleep (shutter button does not). The set up works fine, but it definitely can be improved. My plan is to by 1/4″ screw and to mount/screw using 90 corner angle directly to the shelf, will see

Here is my setup and image taken. I have tried with and without flash, i have not made my made what is better.