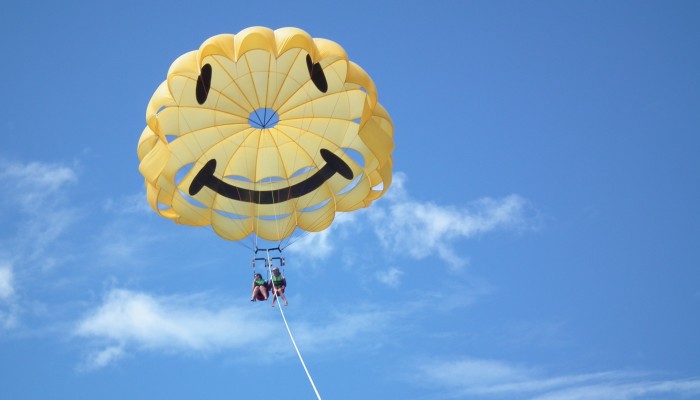 Time for another trip!
This time it's the mysterious Philippines! It actually started very strangely. 3 of my friends decided to go to Philippines to visit another friend who lived there for a while and learning scoobadiving. I was looking for a place to go, so while I was working a night shift, I got really pissed off (don't remember why, maybe I just needed vacation), checked if I could take vacation in one week, contacted my friends who were going there and joined the "crew". Later it turned out that one of my friends couldn't go so there was less headache for me to figure out where I was going to stay.
This time the trip was a bit different from my first one (Zanzibar), because we were 3 girls. "A little" crazy girls i would say.
We had a stop in Hong kong for about 1 day, so we dicided to check out the city. When we got out of the airport, i though it was foggy. But my friends explained that "that is how hong konh looks when the sun is sihing". OH OK!! :/ the air polution. woow!! We just walked around the town, a lot of people were offering us some Guci, G&G and other unseen brands. Watches, purses and so on. We came back to the airport, where we spent the night. I had all the attributes to sleep at the airport- a blanket, the thing yo uput on your eyes, into your ears and stuff. So I found a place to slep, and just when i fell asleep, the cleaning lady starts poking me and says that this part of the airport is closed for cleaning. DAMN IT! So I went to my friend, lied down next to her on the floor and slept for a few hours.
We landed in Manila in the middle of the day and started enjoying the heat. We came into the 30 degree heat from -10 (?). Feeling a bit dizzy, we took a cab and went to the place in town where they have boats going to the island where our friend lived. Unfortunately I do not recall the name of it.. I think it was Mindoro, but not entirely sure.
First, we exchanged some money in the local bank which is strictly guarded, and then we started running around looking for the boat. Fortunately it did not take long as my friends have quick orientation and they have traveled more than me, so I had nothing to worry about. If you're reading, thanks guys:) Our trip with a boat was quite long, in fact, the whole trip from Manila to the island was quite long, I think it was 5 hours or something, so if you count the flight, that was a bit exhausting. I don't remember the details of how we got to the place, but while we were reaching to the shore, our friend who lived there was already waiting for us by the dock.
We settled at the place he stayed. It was an awesome place with ocean view. So we sat on the porch and drank a lot of rum that night. I mean A LOT. I became a dragon that night if you know what i mean:)
We looked around the next day and went snorkeling, had some food and took it easy. We also took scooters and went too look around the island. We stopped at this place where we saw a waterfall, took a coconut drank it and enjoyed the nature. Then it started raining but it doesn't seem to be a problem, because its hot and I didn't care much. We went to this beach ate some food and decided to chill. Then these nice ladies came up to us offering an extremely cheap massage. And I thought, massage? On the beach? OK why not?! so we enjoyed some nice sandy scrub massage. While driving back, I almost ran into 2 people standing there with my scooter, but i managed to escape the unfortunate situation, so that saved me some money:)
Early the next day we left for an island called Boracay. This was where all the fun started. We decided to take public transport to get to that island, and we were not disappointed. We went to the place where local cars called jeepneys start their trips (we needed to go to the other side to the island ~ 5 hours) and asked the driver if we can go with him. Then a few locals came by asking if we want to take a private car with conditioning and etc, and it cost about 100 times more than the jeepney, so I said to the guy "no, 20 is OK". And so our journey began. At first there were only us, 3 girls in the jeepney, we felt like queens in a limo, but that didn't last long, The vehicle stopped quite often and more and more people were coming in. so after about an hour, it was full, people were sitting on each others lap and had some people on the roof and "walls"aswell. At one point we realized that there was a chicken sitting next to us. And I think I saw a guy drop a goat onto the roof. We noticed that we were like entertainment to those local people, because we didn't see any tourists around, and they were looking at us and smiling, trying to understand what we talked in our own language. So we decided that we bring joy to local people:) Also, the drivers tend to put a lot of toys on the front panel of their car window so it leaves a very small part of the window to see the road. I honestly don't know how they stay alive:)
We finally arrived to the pier where our fairy would sail out to Boracay. When we boarded it, we started drinking some beers and hang out when the crew showed up. They were taking pictures of themselves but we knew they were actually taking our photos. We had some sleep on the deck and I woke up to the face looking right at me. The guy was right there in my face. Kind of scared me, but when he saw that I opened my eyes he didn't move or anything. I started laughing. We arrived to the island at nigh, took a tuk-tuk and headed for the hotel area. It was rainy so we had to be quick. We found a nice room for 3 not far away to the beach andthe beach party area. So basically on this island all we did was party:) Oh, I almost forgot, I was so excited that the next day I almost burnt my skin in the sun and couldn't bear it for about 3 days. But once you get some alcohol running through your veins, and the sun comes down, it doesn't hurt anymore:)
One day we decided to have some fun, found a local guy and he suggested that we go paragliding over the water. The view is amazing from up there. There were 2 of us up there – me and my friend. She is afraid of heights, so you can imagine what it is like to glide 500 meters above the ground with a person who is scared of heights. She was screaming that we were going to fall and die. And my skin was hurting but I didn't really care about that at the time. In fact, I just remember now that it was painful. At the night time we found a bar where they played live music with drums. It had this vibe. Anyway we went there every night afterwards.
Now lets talk about the real stuff. What happens when there are 3 girls partying in a place no one knows who they are. It looked like this. We go out, spread and then meet up at the food stand where they sell something similar to kebab (delicious by the way). So I will tell my story what I did there. One night we were walking around, checking where to have a few drinks and I saw a few local girls hanging out. I decided to join them. Turns out two of them were transsexuals. They were talking how much they earn per night, pointed out people they slept with that night, and then they tried to hook me up with a man. That was the funniest part, because they didn't really care about how the guys looked, etc, they just tried any guy they stopped. So I spent half of the night talking to them and just hanging out. That might have looked weird for the people passing by, but I actually had a lot of fun. After hanging out with them I remember that I have two friends somewhere in the island and went to find them. I found them in the drum bar I talked about earlier, so we had a few drinks and decided to do some more fun stuff. I decided to spend some money, so I went to get a temporary tatoo and afterwards I bought an ornamental pink guitar. My friend also decided to do a tatoo on her boob, so the guy doing it looked very happy to make it:) Later our other friend told us this from her point of view: "I go buy a drink at the bar, I turn around and no one of you is there. I come out of the bar and I see this view: One of you is sitting in a chair drink in one hand, cigarette in other, and another one is sitting next to her playing a pink child's guitar". We had a good laugh about it the next morning. The next day I realized that it was a month before Christmas (November 25) and suggested that we should celebrate. So we decided to buy each other a gift for less than a certain amount of money (don't remember, but it was small). So we headed to the local stores and markets to buy stuff. I dont really remember what I bought, but I remember what i got. It was a fridge magnet – (big crab with moving claws) and a key chain (a white guitar). The last day we decided to go to the other side of the island where all the kiteboarders hang out. It is pretty impressive what people can use wind for. And how they can control the kite being on water. This was our last day in Boracay and we had to go back the same way we arrived so we were not very happy to leave the place.
Oh, and there are these kids running around selling stuff. So while we were laying on the beach a little girl came and sat next to us offering us to buy bracelets and other stuff she made. She tried to convince us for about an hour. Then after all, my friend said that she would buy something from her later in the evening. And guess what, the girl found us at night and demanded that we buy some shining thingies. i think you can juggle them or something. So we bought them, played with them and then gave them to other kids. They were very happy with our decision:)
Philippinese are really nice. They are helpful, happy and bright. Well at least its my opinion. Although before going to the Philippines someone advised me to watch out, I didn't feel like I had to, because its a very happy place.